The History of Religious Tattoos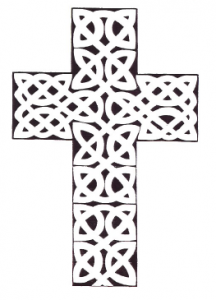 Historically, religious tattoos were some of the first ones ever created.  Even mummies that have been revealed from thousands of years ago with tattoos raise the question of if they were worn as a tribal symbol or as part of their religion.
The ritual of receiving a tattoo and submitting to the pain was a way to connect spiritually with one's religion.
Even before organized religion became popular, widely recognized symbols displayed on tattoos were clearly meant to be representative of religion.  It is obvious that they were intended to serve some type of purpose far beyond self-expression.
Animal images and totems were used in many early religious tattoos to provide the wearer with protection, success for hunting and the power that was represented by that particular animal.  These are tattoos with deep meaning that were meant to be much more than just decoration.
Fast forwarding many years, the crusaders wore cross tattoos on their hand.  This was to ensure that they would receive a Christian burial if they happened to be killed in foreign lands while they were at battle.  Even believers of many different faiths wear religious tattoos representative of their personal beliefs to ensure proper burials according to their religion.
History of Different Religious Tattoos
• Christian – A recurring them with religious tattoos in Christianity is with the afterlife.  For tribes such as the Maori, Sioux and Iban, tattoos served the purpose of being able to pass through to the afterlife.  Tattoos could guarantee favor from various deities or could help those on a long journey find their way safely home.  In addition to the crusader wearing cross tattoos, pilgrims who succeeded their travels to Jerusalem would often receive a tattoo so that they could show it off when they went home.  It symbolized strong faith. See Celtic Tattoos.
• Buddhist – It is suggested that Buddha himself was not a fan of religious tattoos however, Buddhism is quite rich with symbols such as the Buddha image, bodhi tree, lotus flower, dharma wheel and om.  Buddhist monks actually work as tattooists during the March festival in Thailand.  These religious tattoos bring strength and ward off injury to the wearer.
• Jewish – Many Jews are strongly opposed to religious tattoos because they believe that you should  not mark your skin.  However, there are plenty of others of the Jewish faith that wear the Star of David.  This is a symbol that represents the interaction between the moral and divine.
• Hindu – There is a long history in this culture of tattooing.  Traditionally, individuals receive a series of circles or lines on the cheeks, forehead and chest.  Also, some temple girls in history would wear sacred symbols on their breast and shoulder to guarantee salvation of their souls.